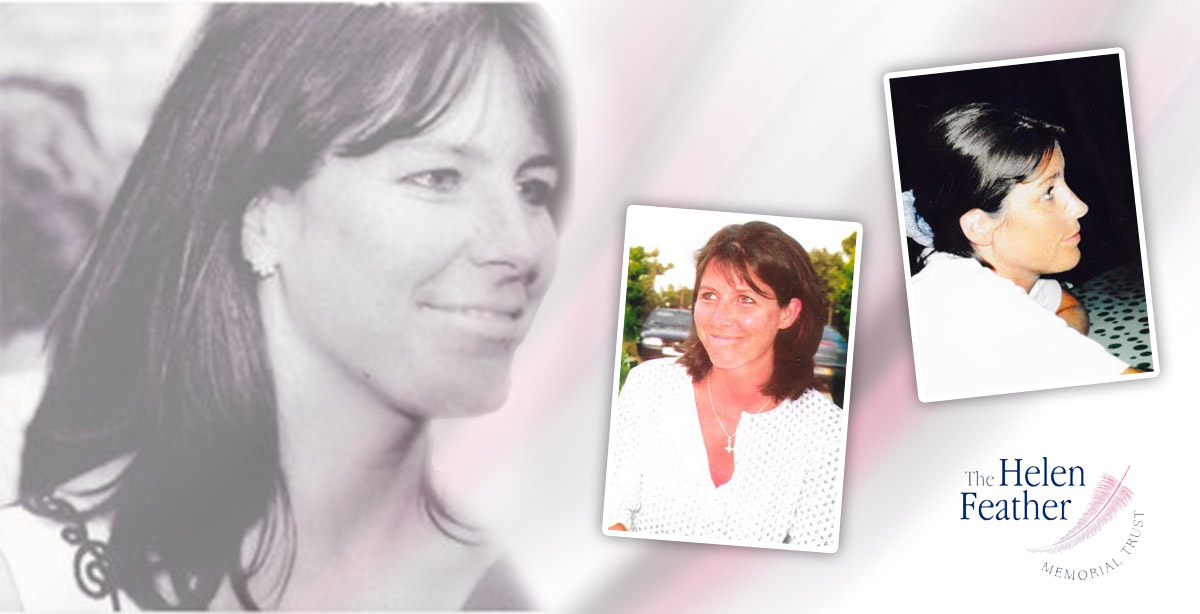 Welcome to the Helen Feather Memorial Trust For Cancer Projects
The Trust was established as a registered charity in 2002 in memory of a brave and beautiful girl called Helen who died after an enormous battle against cancer.
The aims of the Trust are to support people with cancer and raise money for carefully selected Cancer Research Projects. We try always to give the money directly to the projects thus avoiding money being spent on administration or management. Before she died, Helen helped raise over £300,000 for cancer project including Clic, the CVI,
Gynaecological Research, Macmillan Nurses, St Michael's Hospice and The Barry Read Lab at Bart's Hospital.